When you need to know who changed the times of your event or the date when a room was booked there's only one place to find out: an event's Activity tab. However, there was one key issue with the activity feed: it wasn't actually logging all of the activity happening in your events! While we were in there fixing that, we also gave it a design overhaul to make it much simpler to read and understand what's going on.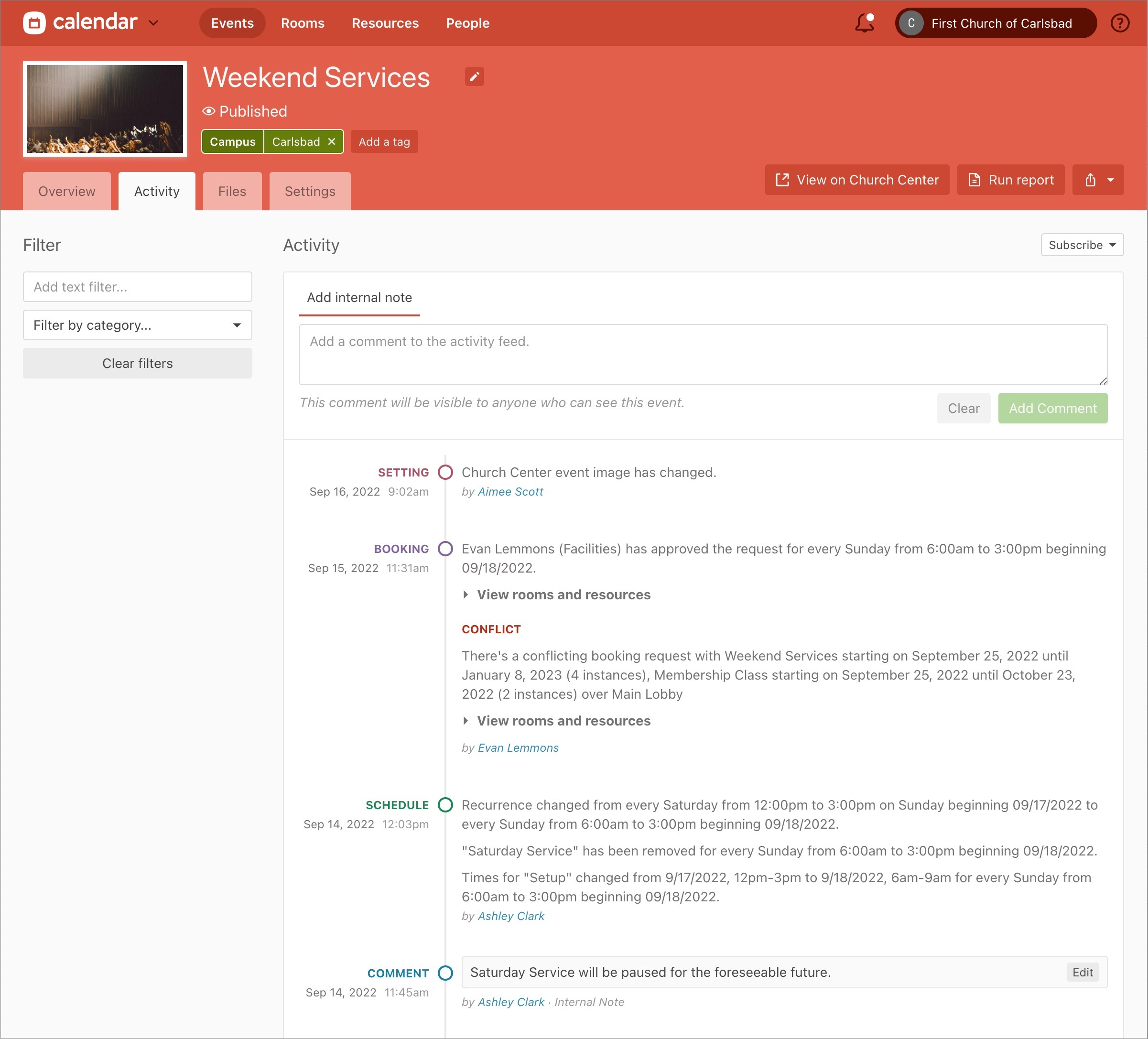 We've created color-coded categories for each type of activity as well as the ability to filter down to each one to help you find exactly the information you're looking for. Additionally, a lot of pesky bugs were squashed as a part of making this happen so your overall Calendar experience should be better too 😁
This update to event activity was much needed and is great on it's own, but it also sets the stage for some other features that I think you'll be pleasantly surprised by in the near future—so stay tuned!
❤️ Team Calendar,
Greg, Taylor, Kayla, Nick, Jared, Tammy, Beth, Michael, and Evan