In addition to a sleeker design, we've added a new menu to tags in the filter bar. From here you can quickly apply other tags from that group or (this is the new part 😁) find events that do not have tags from that group.
One great use for the new "not" filter would be if you required a new tag group and wanted to see how many of your events were missing a tag from that group. Hop into Table View, add a tag from the group, and change it to be "none".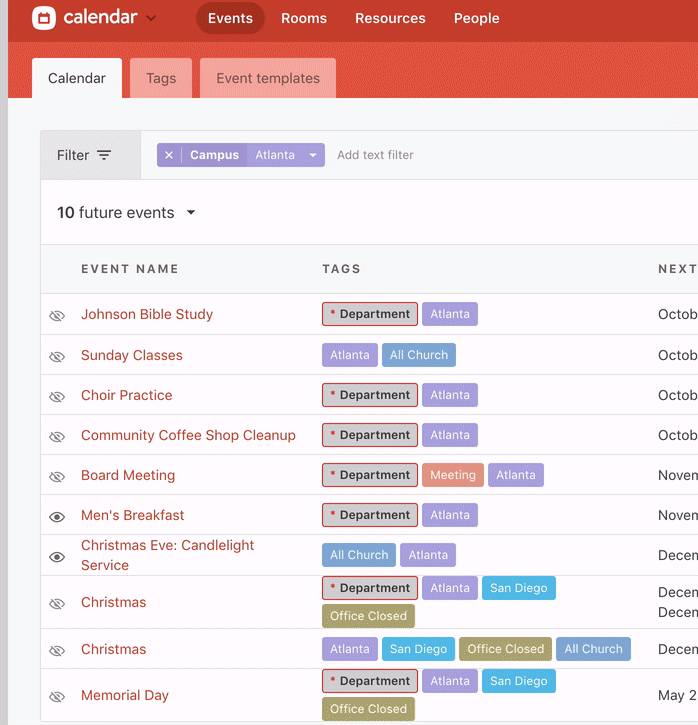 From here, you can use Bulk Editing to apply the missing tags to these events!
Get creative with combining filters to narrow down and speed up your search. Stay tuned for more awesome updates in the near future!
Team Calendar
Kayla, Greg, Taylor, Jesse, Nick, and Evan