If we're going to call ourselves Calendar, you're going to expect some standard calendar-y functionality—right? Well, we're here to deliver just that with the addition of All-Day Events!
Some events just need to show up on the calendar for reference and don't require having precise times to get the point across. Take something like a sermon series for example:
Use that fancy All-day switch when creating an event!
Some events, like this one ☝️, don't require the use of rooms or resources but act as a helpful reference when making decisions. Similarly, you could include events like anniversaries or birthdays so nothing falls through the cracks.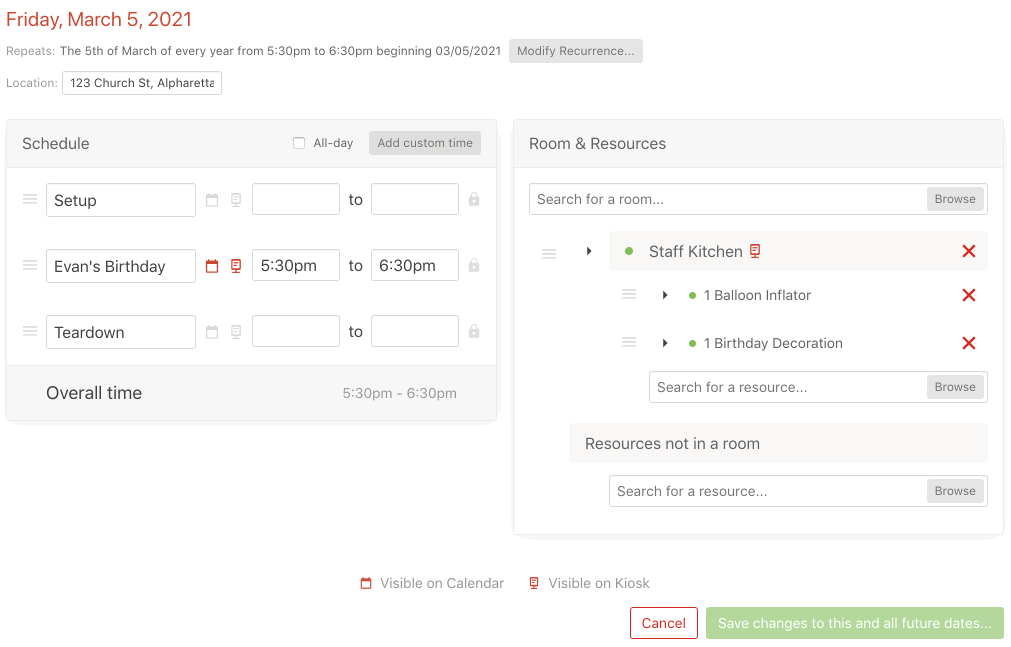 When editing an event, there's an All-day switch that will replace your detailed schedule with a single All-day schedule item.
At the risk of sounding redundant, the thought behind All-day events is that it's a single event that spans the entire day. If you need to add specific times to your event just flip that switch off and get as detailed as you like but be warned—once you convert an event to All-day and save your changes you'll be unable to recover any custom schedule times that previously existed.
Thanks for your feedback and don't forget to hop in our Slack community to join the conversation with other Planning Center users and to stay on top of updates like this one!
Team Calendar,
Gabi, Kayla, Greg, Taylor, Jesse, Nick, and Evan