Last year we created a connection with Registrations that allowed you to bring their events into Calendar and now we're doing the same thing for Groups! Head to the Feeds section of your Events page and click on "Add Feed". Then, if you're already using Planning Center Groups, you'll walk through assigning default import settings for each different Group Type.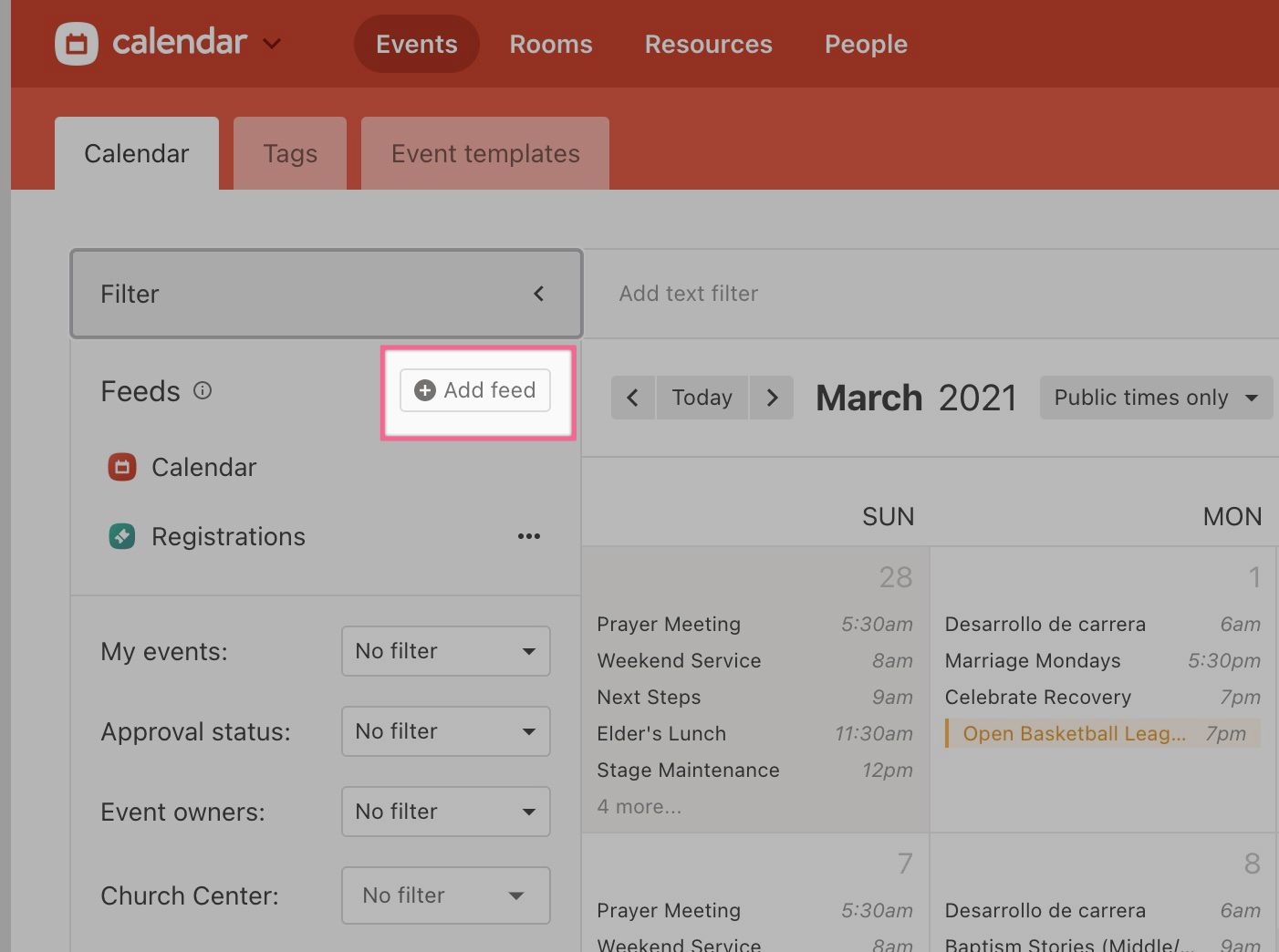 Just like with the Registrations feed, these settings are your first line of defense when it comes to keeping feed events organized within Calendar. You've likely already created some tags for events like small group meetings so here is where you can make sure that tag gets applied to any event that belongs to your "Small Group" Group Type.
You'll also need to assign a default Event Owner for these events. It's pretty common for the volunteers who lead small groups to not have admin access to Calendar so you'll need to assign responsibility for these events to someone on the Calendar side if rooms and resources need to be booked or some other issue arises.
Finally, you'll assign the Church Center Visibility setting. This setting is independent of Groups' Church Center setting because our Church Center pages serve different purposes. Groups' Church Center page is about promoting groups and allowing for signups while Calendar's Church Center page is about showing upcoming instances for your events.
Again with the small group example, most of the time you would want a group to be available for signup on your Groups page without listing all of its instances on the Calendar page.
Once the setup is complete, all of your Groups events will show up in Calendar from now on! You can dig into these events and change up any of the default settings as you see fit. You can also change the default settings themselves using the menu next to each group type in the Feeds section.
We're so stoked to finally get this in your hands and streamline your workflows but we're not done yet! Stay tuned for more awesome updates in the near future.
Team Calendar,
—Kayla, Jenna, Jesse, Greg, Taylor, Nick, and Evan