Now that you can publish your Calendar events to Church Center, we thought we'd spruce it up a bit by adding imagery! Head over to the settings tab and upload your own picture or search through a library of free options.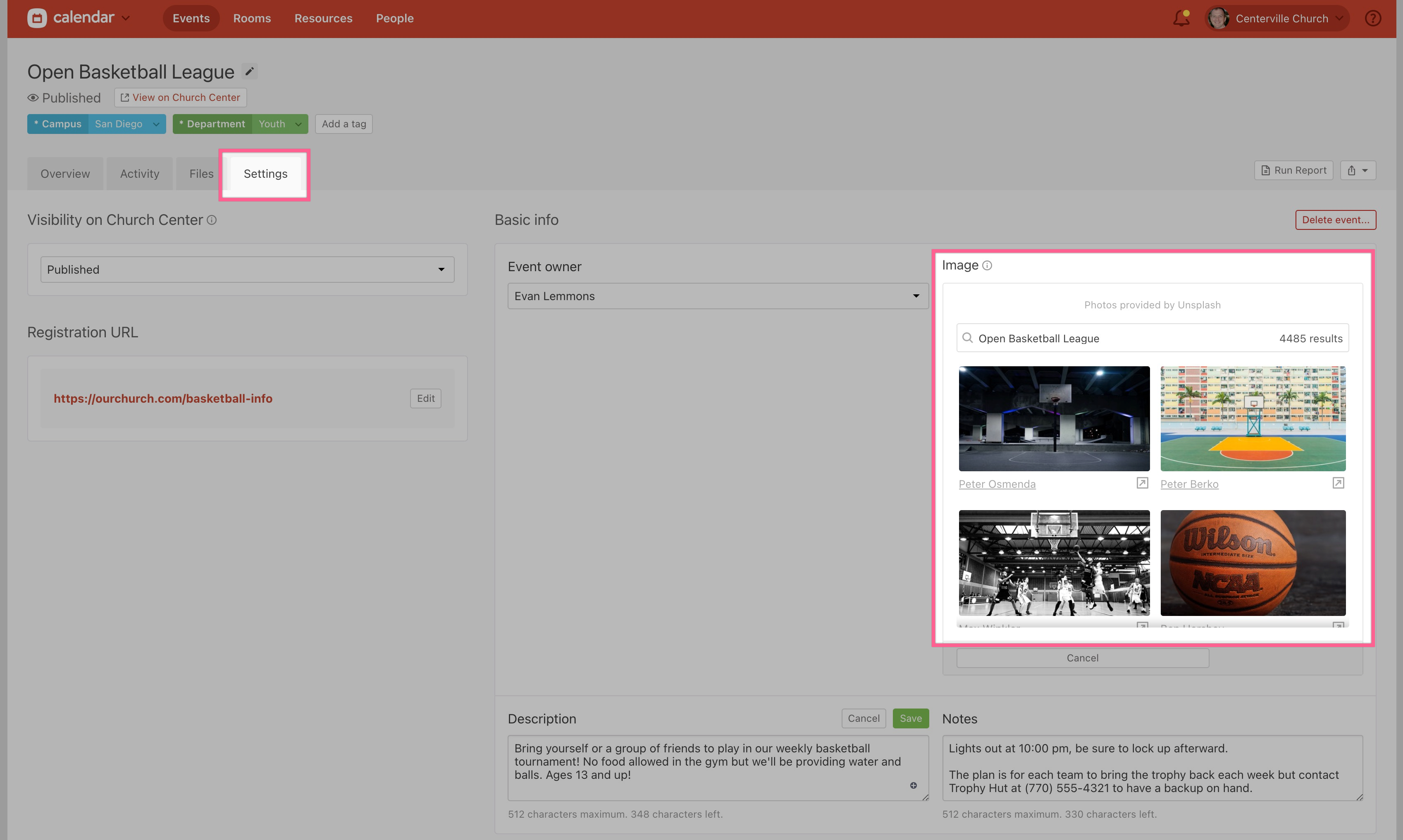 Once you've selected an image it will show up in that event's header in Calendar as well as the associated Church Center page.
Ah, that's nice. 😁
Additionally, if you've subscribed to a feed of events from Registrations, the image associated with those events will come over as well!
Team Calendar,
Kayla, Greg, Taylor, Jesse, Nick, and Evan